And so the large posting lapse ends. I have been listening to quite a few new things lately, so I figured I'd do a small write up on each, just for the sake of having something to write about. Enjoy...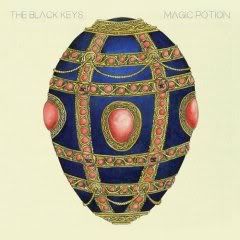 Magic Potion

- The Black Keys
Apparently the Black Key's new release from Nonesuch Records has been leaked since sometime in July, but I just recently stumbled on the MP3s. I restrained from downloading the entire thing, opting instead to obtain the tracks that seemed to be creating the most buzz. The lead single "Your Touch" is standard Black Keys faire, very classic rock with their signature blues tinge and acompanied by a hard and steady pounding from the drums. "The Flame" is a slow-burning blues ballad that really reminds me of a song off of their recent
Chulahoma
EP, you can hear the Junior Kimbrough influence on it. Finally "You're The One" is best described as a slower slide-guitar number which features some haunting vocal work, the like of which I've never heard out of Dan Auerbach. Not a big step forward for the band, but definately sounding equally as good as the very enjoyable
Rubber Factory
LP.
St. Elsewhere

- Gnarls Barkley
This week, at the behest of a friend, I decided to try Gnarls Barkley on for size again. Sure, I enjoyed "Crazy" as much as every other person on the planet, but when I first tried delving into this album I wasn't that impressed. Upon further inspection I've found that Danger Mouse's work on this record is equal to or greater than the conciderable production prowess which he showcased on Gorillaz
Demon Days
. One of my new favorite tracks is the album closer "The Last Time", a flitting sample synthed up and fitted with a new groove and some catchy vocal cues. I'm also a fan of the new single "Smiley Faces" which is a track as close to nu-wave soul as I think I've ever listened to. I'm not sure what turned me off so much before, but this album is definately working for me now.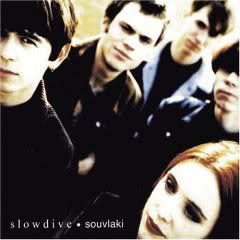 Souvlaki

- Slowdive
Yes, I am becoming quite interested in the early-90's 'shoegazer' movement. This whole genre was like the British equal to America's ascension into 'grunge' at the time. Slowdive accentuated all the 'shoegazer' archetypes, namely heavy reverb on all instruments, subtle synth, and chrous-driven guitars. The combonation of these elements results in an abstract and smooth sound that drives when it needs to, but just as easily lays back. This particular album benefits from the production expertise of Brian Eno, who also contributes keyboard parts to two songs on the record. My favorite track so far is "Souvlaki Space Station", mainly because it reminds me of a Doves song.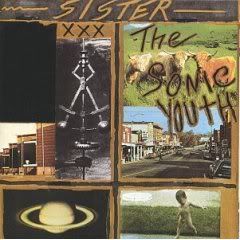 Sister
- Sonic Youth
Amazon is having a big sale, and included in this sale is virtually every Sonic Youth album. Needless to say, I'm not one to pass up on a chance to add a little more of the band's back-catalog to my collection, so I decided on this pre-
Daydream Nation
gem. Highlights include "Catholic Block", a song the Youth have been playing quite a bit on their recent tour, and the great Kim Gordon number "Pacific Coast Highway". There is never a quiet or laid-back moment on the album, it's a rocker the whole way through. Plenty of noise, but at a point where the band was starting to balance things out with a little melody. A great primer to the bombast genius of
Daydream Nation
.